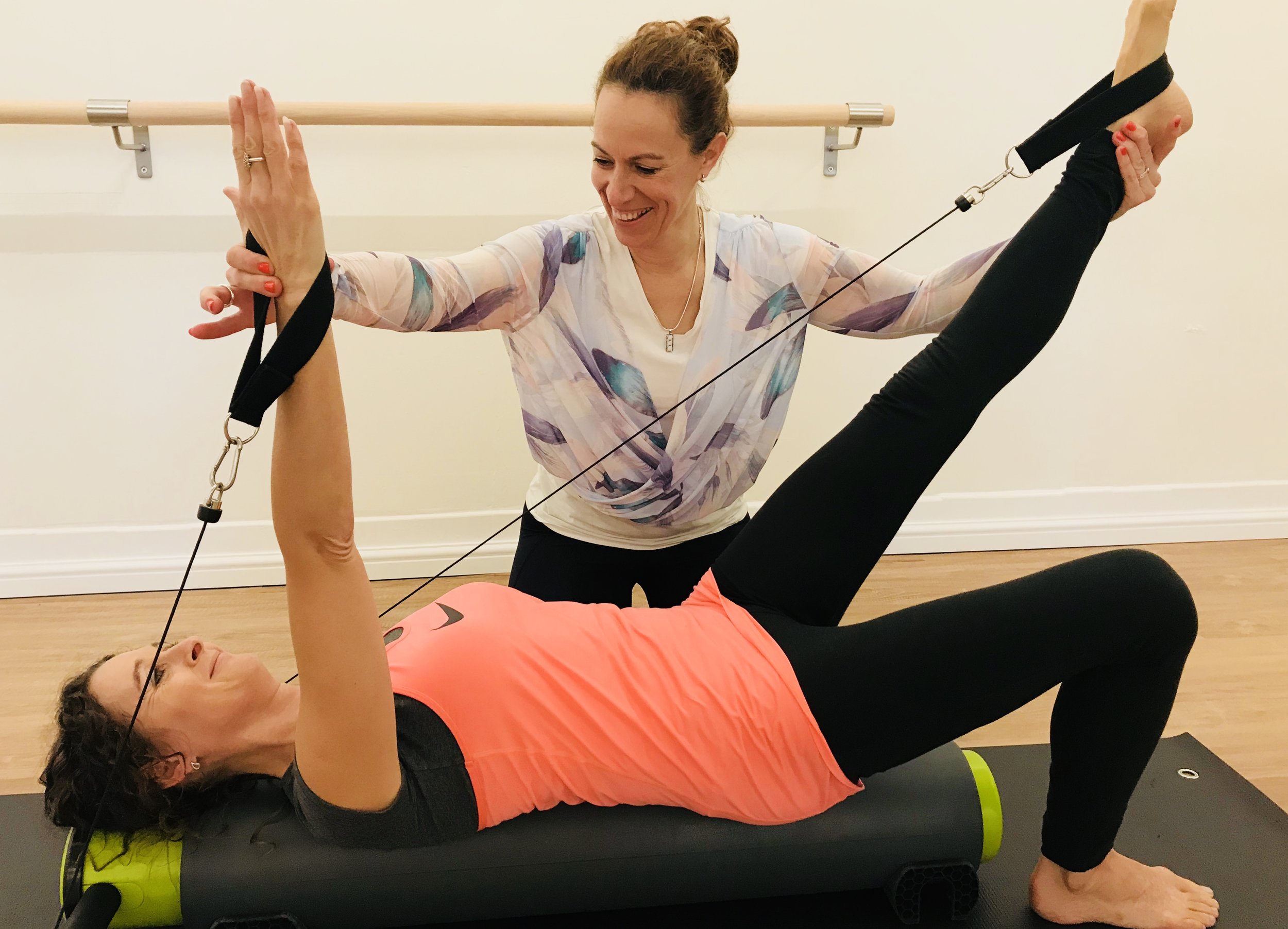 Private Sessions:
I teach private sessions in Pilates, personal training or Pelvic Floor Core Restore.
Private sessions help you feel better and move better with targeted sessions for your specific needs. These sessions are useful:
If you have an injury and would like to tackle your rehab more efficiently.

If you are a beginner to Pilates and want to learn the basics before starting a class, this is a great way to achieve that.

If you want to be more specific about training different areas in your body, then private sessions are the way to go.

If you need to regain control of your Pelvic Health, you suffer with a leaky pelvic floor, tummy gaps, recovering from c-section or need some help getting your fitness back after having your baby or children.
Private sessions are offered most days during the week.
Please email or call me for availability.
£40 per hr /£25 per half hour. If you buy a block of 6 sessions, you get 10% off.
If you would like to buddy up with a friend, the sessions are £35 each per session.
A 24 hour cancellation policy applies to all group classes and private sessions.