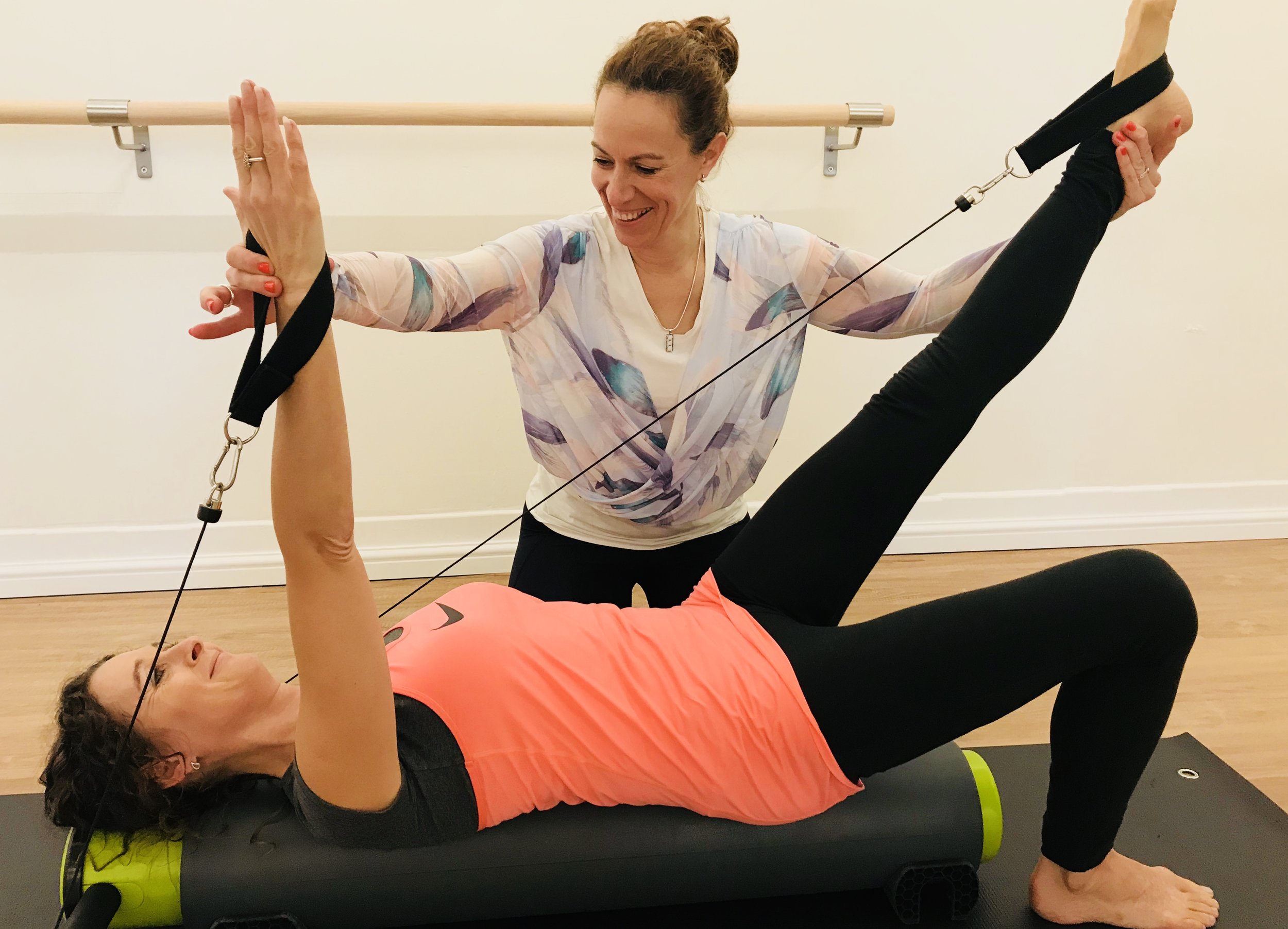 Private Sessions:
Pilates is recommended by Physiotherapists, Doctors and consultants as the best way to help rehabilitate the body after injury and for muscular conditions as it trains the body to be in balance. Private sessions help you feel better and move better with targeted sessions for your specific needs. These sessions are useful:
If you have an injury and would like to tackle your rehab more efficiently.

If you are a beginner to Pilates and want to learn the basics before starting a class, this is a great way to achieve that.

If you want to be more specific about training different areas in your body, then private sessions are the way to go.

Or if you are looking for sports focused sessions.
Private sessions are offered most days during the week.
Please email or call me for availability.
£45 per hr /£30 per half hour
A 24 hour cancellation policy applies to all group classes and private sessions.